A guest blog by Ali Ramirez, E-RYT200, Doctor of Physical Therapy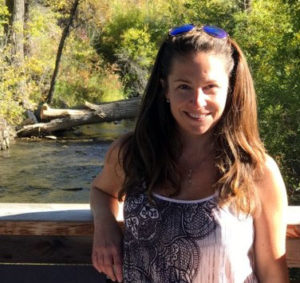 My passion is helping people of all abilities and ages to prevent injuries or recover from them. This quest has led me to become a yoga instructor, earn a doctorate in physical therapy and get certified as an apparatus Pilates instructor. Now I want to share the path to health that yoga has shown me.
Growing up in Bozeman, I led a very active life. After high school, I enlisted in the Navy, where I discovered a passion for running. But nagging knee pain limited my competitions to half marathons. My goal to run a marathon continued to lie beyond my grasp.
Over the next 20 years I was stationed all over the world, from Kazakhstan to Colombia, first in the military and then as a U.S. diplomat. Back home in 2003, I took my first yoga class. Within several weeks, my knee pain was gone, my running improved and I felt better overall. Thrilled at the improvement, I wondered why yoga had cured me when nothing else had.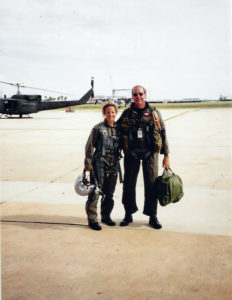 Shortly thereafter, I went overseas again and had to give up yoga. My knee pain returned, and I felt stressed and out of balance, even though I was working out every day. Frustrated that I couldn't find a local yoga studio in Lisbon, Portugal where I was posted, I determined to become a yoga instructor as soon as I could.
I did just that in 2007 studying with Nancy Ruby and becoming YogaMotion certified. Since then I have taught over 1,000 classes and run multiple marathons, including Boston. Even more important, I can now answer my 'why'. It is the reason I left my government career in 2011 to obtain a Doctorate in Physical Therapy, eager to understand the science behind the benefits yoga confers.
I'm excited to explain my 'why' for stepping onto the path of Yoga and into preventative healthcare. Let's explore your 'why' through YogaMotion's Science of Movement. Check out our upcoming advanced training immersion for both yoga teachers and dedicated students.
We will share scientific research covering the most common imbalances and injuries of the low back, hips, knees and ankles, neck and shoulders. We will experience both preventative and curative yoga practices for these areas.
You will learn the form and function of each physiological system while applying remedial yoga practices for balance and synergy. Teachers will gain the educational tools for developing simple presentations and practices for overall healing and health maintenance in all areas of our physicality.
Join us for a journey into your precious human body. Know thyself from the inside out.