RYS300 In-depth Study and Advanced Training
with Martha Piersma, RYT500, Yin Yoga Specialist
JANUARY 25 – 28, 2018
Thursday – Sunday
Bozeman
Yoga as we practice it in the West is a dynamic, active practice designed to work only half of our body, the muscular half, the "yang" tissues.
Yin Yoga addresses the other half which are the joints, tendons, ligaments and fascia, the "yin" tissues.
As we age our flexibility diminishes. It's important to exercise all of our tissues so that we can achieve optimal health and vitality.
This 40 hour training is designed for you, the 200 hour certified teacher, so that you will be able to teach effectively and safely the practice of Yin Yoga. Your students will experience another way of practicing yoga. Balancing yin and yang – a complete practice, a full experience.
This 40 hour training includes 32 contact hours hours plus 8 non-contact hours for continuing education credit through Yoga Alliance. It will also fulfull 40 hours of the YogaMotion RYS300 track for those enrolled for RYT500 certification.
CURRICULUM
Thursday, January 25
8:00 am – 12:00 pm
90 minute Yin Practice for the Beginning Yinster
The Three Tattvas
History of Yin Yoga
The Breath
1:00 – 6:00 pm

Theory of Exercise
Yin/Yang concepts: Connective Tissues & Muscles
60 minute end of day practice
Friday, January 26
8:00 am – 12:00 pm
90 minute Yin Practice for the Spine
Asana Names & Intentions
1:00 – 6:00 pm
Safety for your Student
Specific Asana & Modifications
60 minute end of day practice
Saturday, January 27
8:00 am – 12:00 pm
90 minute Yin practice for the Hips
The Koshas & The Kleshas
Using Props in your Practice
1:00 – 6:00 pm
Designing a Class: Themes and Intentions
Challenges: Arthritis and spinal column
60 minute end of day practice
Sunday, January 28
8:00 am – 1:00 pm
Yin for the Upper Body
Practicum: Integrating your Knowledge

8 hours of Home Study to include:
Written Exam
Design and offer 2 Yin Yoga classes and receive feedback from your students.
Write a short essay (300 words) on a topic that is Yin related.
Required textbook:
The Complete Guide to Yin Yoga by Bernie Clark
Also recommend: Yin Sights by Bernie Clark
YOUR INVESTMENT
FULL 4-DAY TEACHER TRAINING 
Prerequisite: minimum RYT200 certification
Includes 32 hours of class time plus 8 hours of home study
$690 – 40 hours of continuing education and advanced training
$640 — 40 hours ceu's and advanced training
Discounted rate for those enrolled in YogaMotion RYS300 training
This training will fill fast. Reserve your spot today. 
Mail your check to:
YogaMotion Headquarters
999 Buckrake Ave Bozeman, MT 59718
or use PayPal below ($20 processing fee added)
LOCATION

YogaMotion's primary retreat and training center:
Sweet Zenith
77000 Gallatin Rd, Bozeman, MT
A lovely haven just 4 miles south of Four Corners
In the event of a cancellation, YogaMotion will refund your payment less $75 processing fee if you cancel prior to January 3, 2018. No refunds are available after January 4th unless your space is filled. Thank you for your understanding.
YogaMotion reserves the right to cancel up to one week in advance of the event. If this occurs, participants will receive a full refund.
---
More about Martha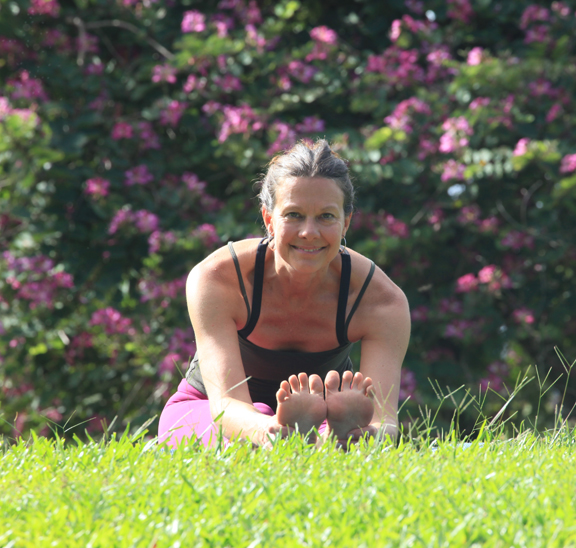 Martha trained with Bernie Clark, author of The Complete Guide to Yin Yoga and YinSights. She received her certification with 60 hours of training in July 2014 and has enjoyed teaching Yin to her students in the Bitterroot Valley.
She also uses yin yoga to assist her in remaining balanced, flexible and present in her own life.
Martha also serves as co-leader of YogaMotion's  RYT 200 In-dpeth Study and Yoga Training specializing in Breathing and Meditation practices.