What a treat it is to be introducing you to our newly formed inner hub of the YogaMotion Collective. With all of the courses being designed and implemented into our curriculum of integrated wellness modalities, the foundational base of the YogaMotion Academy had to expand. To better serve you, our readers, students, graduates, and alumni, I am pleased to announce the new positions being filled by the women who share the vision of personal and planetary evolution through the lifestyle practices of Yoga and Ayurveda.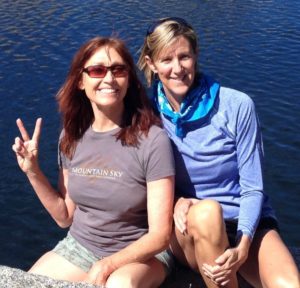 Today I would like you to meet Sara Valentine who is stepping up to support the expansion of our RYS300 Advanced Training  and Mentorship Programs. With her organization skills we have launched an additional support system for our RYS200 trainees by providing them with a personal mentor that supports and guides them through their 9-month journey of Teacher Training. In addition, those mentors, comprised of YM graduates, receive training in the art of one-on-one coaching, honing their leadership skills.
The YogaMotion Tribe is growing, learning, sharing, and supporting one another with the shared intention to educate, inspire, and motivate others in living a vibrant, easeful, soulful life.
Enjoy Sara's story about how she stepped onto the path of Yoga. I am so thankful she did as she has become a dear friend and soul sister sharing the joys, challenges, and wonders of an inspired life.
With Joy,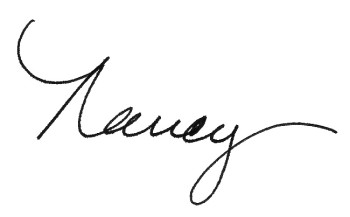 ---
Yoga Beyond the Pose
By Sara Valentine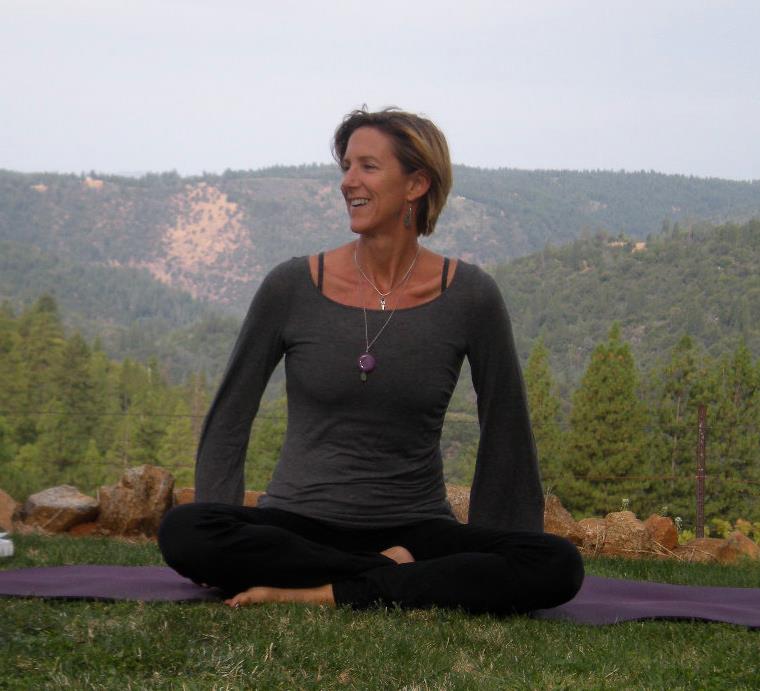 Life is very circuitous, isn't it? Just when we think we have everything figured out life comes calling!
When I look back almost 20 years ago to how I began my journey into the world of Yoga and where I am now, it's amazing to see what's changed on both a personal and professional level.
In 1998 I was a stay-at-home mom with two beautiful daughters, living in a newly built home in Park City, Utah, feeling healthy, surrounded by wonderful friends. Looking from the outside in, anyone would have thought all was well. But my dirty little secret was that I was very unhappy. I couldn't tell anyone because I honestly didn't feel I had any right to complain about anything.
One day, as I was picking up something off the floor, I stood up and was immediately brought to my knees with excruciating low back pain. Absolutely no warning. I'm sure you've all heard this story many times. For days, I was flat on my back then gradually the intensity of the pain subsided but never went away. My life was limited from all the things I enjoyed doing like working out, playing tennis, and swimming. The toughest part of all was lack of sleep. I was constantly having to shift positions and just couldn't get comfortable for long.
My sister suggested Yoga. I resisted her idea at first because of what I had heard and the many assumptions I made about it and that belief that it just wasn't for me. Eventually my back literally forced me to go. I was not sleeping, I couldn't work out, and I felt like I was losing my mind.
At first, I hated it. I was so bored, and I began to admit to myself how unhappy I was. I didn't like being with myself at all. I started with some very gentle classes about 3 times week and noticed on the days I went to class I slept better so I kept going. I began to explore a few other classes and about six months into it I had a realization that there was so much more to this than just the poses. However, I wasn't being exposed to that on a regular basis from the teachers I had found. So, I began to explore other teachers and workshops which peaked my interest even further.
Because of Yoga my life has gone down an amazing path. I went to my first yoga workshop in Dallas, Texas. It was also the first time traveling away from my family. I met Gary Kraftsow, a very different teacher from what I had experienced thus far. I was surrounded by dedicated yoga students, and I was exposed to some of the greater teachings of yoga – meditation, pranayama (breath work) and the sutras. It opened my mind to what is possible.
When I got home I began considering teacher trainings in Utah so I wouldn't have to travel too far and that's how I found Nancy Ruby. At the time, she was traveling to Salt Lake City monthly to conduct her series of monthly modules. I signed up for her teacher training in 2000 never believing I was ever going to teach. (Nancy has heard this many times!) I simply wanted to expand my own knowledge and embrace my own personal growth within these teachings.
As each month went by during this training I learned more about myself, gained back my self-confidence and self-worth, and for the first time I felt I had some direction in my life. I had purpose. I was inspired to grow and learn more. I realized how much of myself I was giving up staying in my marriage. I began to get honest with myself about the life I was living in Park City and how out of alignment it was with my values.
I had been suffering with depression while feeling deeply disconnected from the truth of who I was and what was important. The stronger I became with knowing who I was the easier it became to make some difficult choices. I left my unhealthy marriage with no idea of how I was going to support myself and eventually moved back to the warmth and sunshine of Northern California where I was raised.
Seventeen years later I am comfortably at home with myself. I am remarried to an amazing man, living in a small-town community, and not only am I teaching regular yoga classes, I also offer Women's Wellness and Lifestyle coaching through the transformational tools of Yoga and Ayurveda.
Presently, I am stepping in to work closely with Nancy and her expansion of YogaMotion Academy. I'm excited to dive into this endeavor, not only for my own growth, but to assist others with theirs. Yoga is such a vast and expansive teaching, there is no end to learning.
Rod Stryker once said that it would take 30 life times to learn all there is on the path of Yoga. I guess for some that might seem intimidating. For me it's exciting! I don't ever want to stop learning and expanding my horizons. It is my honor to be able to assist others on this path and I look forward to my journey of growth with YogaMotion and all the amazing programs that will be offered!
Namaste,
Sara