200 hour In-depth Study & Teacher Certification
Learning ~ Healing ~ Growing ~ Sharing
Are you ready to join the expanding circle of diverse and dedicated students who are stepping into clear, harmonious, heart-centered lives?
Here's a personal invitation from Nancy Ruby.
Schedule your 20 minute strategy call today

Let the Journey Begin…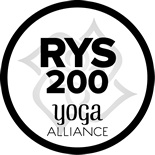 Yoga Alliance Registered since 2001
Training teachers since 1986
Education * Transformation * Certification
Refine your Life with this renowned Yoga Training that has been honed over the years to meet the needs and interests of hundreds of students. Throughout the first three modules of the training you will dive into the LIFE ENRICHMENT course to develop a deep integration with the full spectrum of yoga, cultivating your personal relationship with the practice. This will gift you with the ability to teach from authentic experience and true understanding.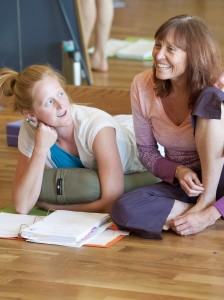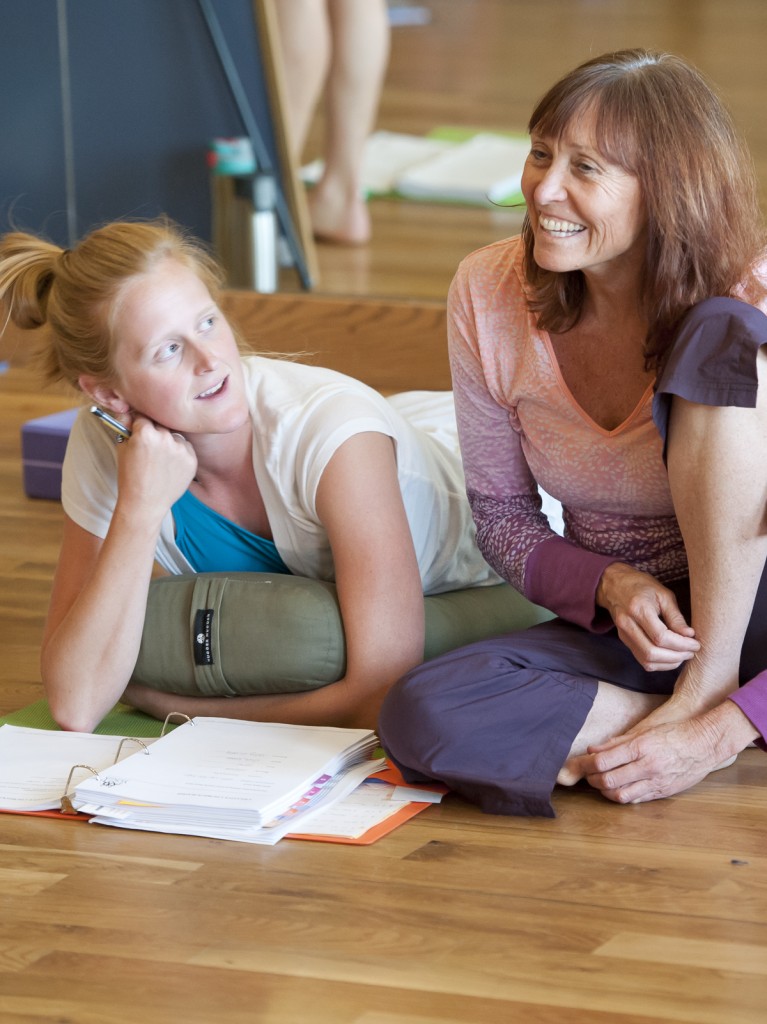 YogaMotion's TEACHER TRAINING continues to evolve through Modules 4 – 9 providing a sound, firm base of safety and quality in your instruction, focusing on assessment, communication skills and presentation techniques for a wide variety of demographics.
Empower your own students with the intimate understanding of alignment, breath and movement by offering a broad array of modalities to enhance well being on all levels: physical, energetic, psycho-emotional, intellectual, and spiritual. You will have the skills to share a powerfully effective Hatha Yoga practice as you support your students in developing a balanced lifestyle. Increase your community involvement as you strengthen your presence as a professional yoga teacher.
WINTER 2018 TRAINING: OPEN
January – June 2018   Bozeman, Montana

1st  Immersion – Modules 1 and 2: January 10 – 15
Module 3: February 9 – 11
Module 4: March 9 – 11
Module 5: April 6 – 8
Module 6: May 4 – 6
Module 7: June 1- 3
Final Immersion – Modules 8 – 9 : June 27 – July 1
IMMERSION SCHEDULE:
Wednesday  1:30 PM – 8:30 PM
Thursday  8:00 AM – 6:00 PM
Friday  8:00 AM – 6:00 PM
Saturday  8:00 AM – 6:00 PM
Sunday  8:00 AM – 4:00 PM
MODULE SCHEDULE:
Friday 4:00 PM – 8:00 PM
Saturday 8:00 AM – 6:00 PM
Sunday 8:00 AM – 4:00 PM

FALL 2018 TRAINING: OPEN
September 2018 – May 2019  Bozeman, Montana
September 28 – 30, 2018
October 26 – 28, 2018
November 30 – December 2, 2018
January 4 – 6, 2019
February 1 – 3, 2019
March 1 – 3, 2019
March 29 – 31, 2019
April 26 – 28, 2019
May 31 – June 2, 2019
MODULE SCHEDULE
Fridays 4:00 – 8:00 pm
Saturdays 8:30 am – 8:30 pm
Sundays 8:30 am – 3:30 pm

This course has been approved by the Montana State Approving Agency for benefits under the GI Bill program for eligible veterans and beneficiaries. Your application and financial aid must be approved by YogaMotion two months prior to start date.

Learn a Practical Approach
The YogaMotion Training is designed for aspiring teachers, health professionals and yoga students interested in deepening their own practice with a solid foundation in the art and science of yoga. Founded upon a practical, down-to-earth, non-dogmatic approach, you will be inspired to share the true spirit and essence of yoga with others. By applying what you learn through YogaMotion, you will gain the ability to teach with clarity and consistency. Yoga students with as little as three months and as many as twenty years experience have enjoyed the transformative benefits of this program. It is not essential that you want to be a yoga teacher, but it is essential that you have a dedicated commitment to integrating yoga into your life.
Build a Foundation
YogaMotion is a safe and effective form of Hatha Yoga developed by Nancy Ruby through more than 30 years of practice in mind-body wellness. YogaMotion synthesizes a variety of disciplines, focusing on the inner workings of alignment, breath, and movement. The Iyengar method serves as a foundation for precise structure and support. Anusara universal principles of alignment opens us to the grace of organic, energetic movement. Viniyoga softens the movement through breath control and individualized attention honoring the person, not the pose. As students become more adept, YogaMotion links the postures creating a flow similar to the traditions of Ashtanga, offering a vigorous workout and moving meditation.
Empower Yourself & Your Students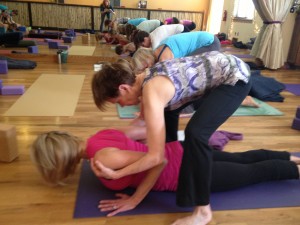 The YogaMotion Method empowers each student with knowledge and understanding to provide a deeper integration with one's true self and the choices available to enhance well being on all levels – physical, mental, emotional and spiritual. Taught by Nancy Ruby, an international instructor and practitioner of yoga, along with a host of guest instructors and training faculty, this course will open up a whole new avenue of self-exploration and welcomed awakening in yourself and your students, both on and off the yoga mat.