A Personal Inventory 
You've thought about it, you've read about it,  and you are still wondering…
Am I ready for Teacher Training?
5 Questions to ask yourself
to know for sure…
1) Do I want to deepen my yoga practice and feel more comfortable in my own skin?
2) Am I  ready to get "unstuck" and let go of the things that drain me, overwhelm me, and steal my essential vitality?
3) Would I  like to experience a daily sense of purposefulness, direction and courage?
4) Am I dreaming of starting a new line of work that feels truly creative and effective?
5) What would my life look like if I let go of fear, and lived each day in an authentic and empowered way?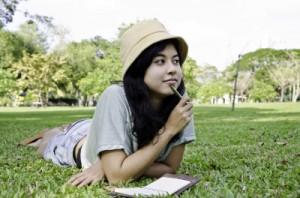 If you answered "Yes" to at least four of these five questions, it sounds like you are ready to take the next step!
YogaMotion Life Enrichment and Yoga Teacher Training is a step-by-step program that starts you on your way and builds momentum towards experiencing the things you are put on this earth to experience.
Haven't you been ready to do this for a  REALLY long time?
YogaMotion Teacher Training is a proven, field-tested system that has changed the lives of thousands of people. Nancy Ruby has completed 45 trainings since 1998 and continues to offer Montana's premier School of Yoga.
You will learn how to think differently about your self, applying the foundational teachings and practices of Yoga to your life.  You will let go of limiting habits and beliefs and learn how to make your dreams come true by becoming very clear in all that you wish to do.  If you are afraid that you don't know enough yet, can't put your body in all those fancy poses, have no experience with pranayama or meditation, that's okay.  We invite you to start from where you are right now as this foundational training will plug you into the full spectrum of Yoga.
This course represents more than 35 years worth of Yoga life experience, meticulously designed into an applicable, high-content, high-power system that allows you to integrate the Art and Science of Yoga into everyday living — for yourself and for others.
Becoming a confident yoga practitioner and teacher will enrich your life as well as the lives of those around you.  This is an investment in your health as well as peace in the world.
Are you ready?

Or, let's connect. Schedule a 20-minute Complimentary Clarity call Today.