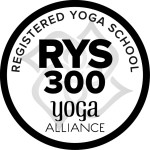 Nancy Ruby is thrilled to offer this next step in education as a means to share the life affirming path of Yoga with all ages and abilities here in Montana and beyond. 
YogaMotion Academy has added an Advanced 300-hour Teacher Training Certification meeting the requirements as a Nationally Registered 300-hour Yoga School with Yoga Alliance. We are offering courses year-round designed especially for RYT200 Yoga Teachers who wish to pursue the RYT500 status by attending these additional 300 hours of in-depth study. The courses are also available to any teacher seeking continuing education as well as experienced students who would like to deepen their practice and expand their knowledge of yoga.
EXPAND YOUR PROFESSIONAL LIFE!
Become a RYT500 – Yoga Alliance Registered Yoga Teacher
Once you have completed your RYT200 training from any school, you are then are eligible to further your education with YogaMotion Academy's 300-hour Advanced Certification Training leading to your RYT500.
Now is the time to advance your position as a professional Yoga Teacher as well as develop a healthy financial exchange for the services that you offer. Whether part-time or full-time, the key to increasing your income doing the work that you love is this – simplify, specialize and diversify.
There are hundreds of people that have a desire to step into yoga. The more creative, educational courses you can offer, the more you will appeal to varying demographics. By clarifying your role as a yoga professional who is dedicated to quality instruction and authentic connections, you will touch the lives of many. Not only will YogaMotion's 300-hour Teacher Training increase your knowledge, you will also be supported in developing business skills that will gift you the opportunity to focus your efforts into a sustainable exchange of energy.
HOW DO YOU BEGIN?
Rolling Admission – Start anytime!
Apply now to join YogaMotion Academy's 300-hour certification program and begin your own personally designed schedule to complete this course of study in 1 – 3 years.
Your application and enrollment fee will provide you with following:
Official Enrollment and a welcome packet.
Discounted rate on tuition for all required immersions.
Annual report detailing your status of credits tracking all training completed within the three-year time allotment
Annual calendar of events sent with your welcome packet and each September thereafter. Changes do occur so view the website for up-to-date information.
Letter of attendance for each training completed throughout the two – three year period. These hours may be applied as continuing education credit to maintain your RYT200 while also being applied toward your RYT500.
YogaMotion Academy 300-hour teacher training certificate upon successful completion of the program with eligibility for Yoga Alliance RYT500
Join the expanding tribe of teachers that are awakening their fullest potential as a conduit for healing others.
WHAT WILL YOU LEARN?
There are 5 required 40-hour Immersions that are interrelated and will complement one another seamlessly as they integrate the art, science, and spirituality of yoga.
YogaMotion's 300-hour certification is designed to expand your skills on all levels – physical, energetic, emotional, intellectual and spiritual.  These Immersions will give you a well-balanced blend of education focusing on the layers of our Being, known as Koshas. You will learn a broad array of valuable teaching skills and healing resources for a variety of demographics.
You will also choose your additional 100 hours of study from a variety of elective modules held over 2- or 3-day weekends or through our Mentorship Programs.
The specialty Mini-Modules provide an opportunity for you to concentrate in the areas that match your personal interests as well as the needs of your community. You will have the option to fulfill the additional 100 elective hours of advanced study with YogaMotion Academy's approved courses. The options will continue to expand each year as our team of affiliates grows.
The key to offering quality education is to bring in the experts  – teachers that are teaching what they know best.  YogaMotion Academy continues to gather well-seasoned professionals who will provide you with vital skills while emanating the joy and devotion that is at the root of being a yoga teacher. This makes for a dynamic, passionate, comprehensive program that fosters inspired and knowledgeable RYT500 hour trained teachers.
If you are considering joining the YogaMotion Academy, feel free to give me a call. Let's address this divine calling of purposeful action. It is truly a gift of lifetime, for yourself and those you love.
TAKE THE STEP…
Schedule your FREE 20-Minute Strategy Consultation with Nancy to clarify your vision. 

READY TO ROCK?

Check out our 300 hour  CURRICULUM