At Your Pace, As You Please…
Nancy Ruby's YogaMotion Academy has designed the 300 hour Certification Program as a self-guided curriculum. You may begin your Advanced Studies at any time, attending the courses in any order to be completed in two – three years.
There are five 40-hour Immersions that will fulfill 200 hours of study providing you with multiple course plans for a variety of demographics building your repertoire and expanding your yoga business.
These Immersions will repeat approximately every 12 – 18 months so you can complete them in as little as two years. You will also choose from an array of 12 – 25 hour elective Modules that most interest you and best fit your schedule in between the Immersions.
Minimum attendance requirement for the RYS300 program is 100 hours per year. If the minimum hours are not met, you must reapply to the program.
Required courses may be repeated for elective hours.
IN-DEPTH IMMERSIONS
Each 40-hour immersion includes a signature course for you to teach as part of your eight hours of home study to be completed within two months of training date.
---
APPLIED ANATOMY &
YOGA PHYSIOLOGY
with Nancy Ruby E-RYT500
and Ali Ramirez, Phd.PT, YM RYT200
Refine your Observation Skills and Assessment for Functional Movement and Injury Prevention in the practice of Yoga.
(formerly Fantastic Voyage)
March 1 – 4, 2018 •  Thurs – Sun • Bozeman
Focus on Annamayakosha – Know thyself from the inside out.
Deepen your knowledge of research-based therapies to protect and support our precious human bodies. Apply anatomical, structural, and physiological science to the complementary practices of Yoga and Meditation to sustain equanimity within each of our primary systems.
---
THE ENERGY OF AYURVEDA  
with Nancy Ruby E-RYT500 and Sara Valentine, E-RYT200
May 10 – 13, 2018 • Thurs – Sun • Bozeman
Focus on Pranamayakosha
Yoga, Ayurveda and Personal Training
Expand your offerings with classes and one-on-one training integrating the Art and Science of Ayurveda, empowering your students to live their best life.
---
MIND OVER MATTER:
THE PSYCHOLOGY OF YOGA
with Nancy Ruby E-RYT500 and Hannah Johansen E-RYT500
April 12 – 15, 2018 •  Thurs – Sun • Bozeman
Focus on Manomayakosha
Skills to heal and support Emotional Well Being.
Integrating Yoga of Emotions, Chakra Psychology, Yoga Nidra, and Witness Consciousness
---
STEPPING INTO WISDOM 
with Nancy Ruby E-RYT500 and Martha Piersma, RYT500
Nov 9 – 12, 2017  •  Thurs – Sun • Bozeman
Focus on Vijnanamayakosha
The Art and Science of Gentle Yoga for Health and Longevity
Specializing on the processes of aging and how Yoga helps to maintain health, independence and equanimity.
---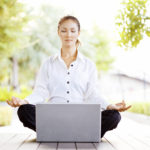 FOLLOW YOUR BLISS 
with Nancy Ruby E-RYT500 and Turi Hetherington, RYT500
June 14 – 17, 2018  • Thurs – Sun • Bozeman
Focus on Anandamayakosha
Mindfulness Meditation and Blissful Business
Keys to designing, developing and marketing your own speciality events – courses, workshops and retreats, from a half-day at home to multiple days abroad. Expand your offerings and grow your potential providing transformational experiences while increasing your revenue. Mindfulness Meditation will be the signature course that will gift you with a dynamic  series to add to your repertoire.
---

NEW!
YIN YOGA TRAINING
with Martha Piersma, RYT500, Certified Yin Specialist
January 25 – 28, 2018 • Thurs – Sun • Bozeman

---
MINI MODULES – Students choose from a selection of Modular Trainings consisting of 12+ hours each to complete the additional 100 hours of training.
---
YOGAMOTION MENTORSHIP PROGRAM:
with Nancy Ruby E-RYT500 and Sara Valentine, E-RYT200
September 2017 – May 2018 (25 – 35 hours)
We proudly launched our pilot program this year with nine mentors supporting 25 trainees in the current 200-hour course. We are learning much about supporting, encouraging, educating, coaching, and clarifying intentions as we journey through the rewards and challenges that occur within this life enriching experience. The students appreciate the extra support and the mentors enjoy reviewing the training materials as well as strengthening their coaching skills.
This program offers 25 – 35 CEUs for the mentorship of 2-3 RYS200 students over the course of the 9-month program. Mentors also have the option to assist at a Module during the current 200-hour training and gain extra training hours.
Details and application here >>
---
SHAKE YOUR BUDDHI
10-week Life Enrichment through Habit Evolution
Thriving with Yoga and Ayurveda
with Nancy Ruby E-RYT500
Online Course Study on Habit Evolution to effectively integrate the daily practices of Yoga and Ayurveda for living a vibrant, easeful life.. Live Calls on Tuesdays plus 3 one-on-one coaching sessions. Attend one series, then step in as a mentor in the next series to gain 40 CEU and hours for RYS300
January 30 – April 17, 2018   • May – July, 2018
---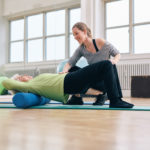 GET THE FUNK OUT:
Myofascial Release Techniques
with Deidra Sivertson
Postponed – date TBD • Bozeman (24 hours)
Through experiential education and adaptable movement, we will explore a variety of simple empowering techniques that can be immediately incorporated into your daily life to bring relief for the accumulation of chronic and everyday aches, pains and tension, for yourself and others.
---
MORE TO COME….