Advance Your Practice Today
Nancy Ruby's YogaMotion Academy has designed the 300 hour Certification Program as a self-guided curriculum. You may begin your Advanced Studies at any time, attending the courses in any order to be completed in two – three years.
There are six 40-hour Immersions that will fulfill 240 classroom hours of study providing you with multiple course plans for a variety of demographics to build your repertoire and expand your yoga business. They will be offered approximately every 18 – 24 months so you can complete them all in as little as two years.
Additionally, Nancy's online course, Shake Your Buddhi, offers you the keys to Habit Evolution that will develop consistency in your practice and those of your students.  Offered 3x's yearly, you will fulfill another 40 hours of training by attending one session and mentoring in another to develop your laser coaching skills.
To fulfill the final required 20 hours for certification, you will choose from our elective courses. All courses and immersions may be attended in any order.
Credited hours are noted in the titles of our offerings to help you map your journey. We keep track of your hours electronically. Once you have completed 270 contact hours + 30 non-contact hours, you will receive your cumulative 300 Hour Certificate and may registers as an RYT500.
IN-DEPTH IMMERSIONS
Daily Schedule:
40 hours of Direct Training over 5 days
1:00 pm – 8:00 pm  Wednesday
8:00 am – 6:00 pm  Thursday – Saturday
8:00 am – 3:00 pm  Sunday
---
THE SCIENCE OF MOVEMENT
(formerly Fantastic Voyage)
with Nancy Ruby E-RYT500 and Ali Ramirez, DPT, E-RYT200
Focus on Annamayakosha – Know thyself from the inside out.
Functional Anatomy and Yoga Physiology
Refine your Observation Skills and Assessment for Functional Movement and Injury Prevention in the practice of Yoga Anatomy. Deepen your knowledge through research-based therapies to protect and support your precious human body. Learn remedial yoga practices that help to balance the various physiological system to empower yourself and your students on the path of wellness.
40 contact hours.
February 28 – March 4, 2018 •  Wed – Sun • Bozeman
---
THE ENERGY OF AYURVEDA  
with Nancy Ruby E-RYT500 and Sara Valentine, E-RYT200

Focus on Pranamayakosha
Yoga, Ayurveda and Personal Training
Expand your offerings with classes and one-on-one training integrating the Art and Science of Ayurveda, empowering your students to live their best life. 40 contact hours.
November 14 – 18,  2018 •  Wed – Sun • Bozeman  
---
MIND OVER MATTER
with Nancy Ruby E-RYT500 and Hannah Johansen E-RYT500

Focus on Manomayakosha
The Psychology of Yoga
Skills to heal and support Emotional Well Being.
Integrating Yoga of Emotions, Chakra Psychology, Yoga Nidra, and Witness Consciousness.  40 contact hours.
April 11 – 15, 2018  Wed – Sun • Bozeman
March 27 – 31, 2019  Wed – Sun • Bozeman
---
STEPPING INTO WISDOM
with Nancy Ruby E-RYT500 

Focus on Vijnanamayakosha
The Art and Science of Gentle Yoga for Health and Longevity
Specializing on the processes of aging and how Yoga helps to maintain health, independence and equanimity. 40 contact hours.
January 23 – 27, 2019  Wed – Sun • Bozeman
---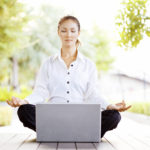 BLISSFUL BUSINESS + MASTERMIND
with Nancy Ruby E-RYT500 and Turi Hetherington RYT500

Focus on Anandamayakosha
Business development for creating your sustainable future as a Yoga Professional plus masterminding sessions and shared practices with your YogaMotion colleagues. 40 contact hours.
October 10 – 14, 2018  Wed – Sun • Bozeman
Details coming soon.
---

YIN YOGA TRAINING
with Martha Piersma, RYT500, Certified Yin Specialist

This 40 hour training is designed for the 200 hour certified teacher to be able to teach Yin Yoga effectively and safely. Balance the practice of yin and yang – a complete practice, a full experience.
32 contact hours plus 8 home study hours
May 8 – 12, 2019  • Wed – Sun • Bozeman

Details forthcoming
---
ON-LINE COURSE – offered 3x's each year
40 hours of Training over 12 weeks, plus 12 weeks of coaching experience
SHAKE YOUR BUDDHI
12-week Life Enrichment through Habit Evolution
Living an Ayurvedic Life
with Nancy Ruby E-RYT500

Online Course on Habit Evolution to effectively integrate the daily practices of Yoga and Ayurveda for living a vibrant, easeful life.. Live Calls on Tuesdays plus 3 one-on-one coaching sessions. Attend one series as a student and then attend the second series as a coach to deepen your own commitment to healthy habits and supporting others with one-on-one coaching.
28 contact hours plus 12 non-contact hours (over 2 sessions)
May 1 – July 31, 2018  •  September 18 – December 4, 2018 • January – April 2019
---
ADDITIONAL ELECTIVES – Students choose from a selection of elective courses to complete the additional 20 hours of training.
---

YOGAMOTION RYS200 ASSISTANT
with Nancy Ruby E-RYT500

Attend one 20-hour Module to assist in the classroom with hands-on asana support, facility management, possible teaching of an asana class, short presentation sharing your story as inspiration to trainees, student communications, plus overall course assessment and 2 hours of consulting with Nancy.  20 contact hours.
Dates must be pre-approved