Myofascial Release Training
with Deidra Sivertson, Myofascial Release Therapist
E-RYT200,YACEP, LMT, CCT, RK2, 

Postponed – dates TBD 2018
Thursday – Sunday
The Comfort Inn, Bozeman, MT
Advanced Training for Teachers
In-depth Study for Students
DETAILS & REGISTRATION TBD
Do you want to:
Be fully alive, aware and awake in your body?

Cultivate strength, endurance, and flexibility?

Feel more authentically aligned and powerful?
Then join us for this series of workshops.  Expect to receive an experiential and intellectual understanding of the myofascial system; an engaging inquiry into embodiment, self-awareness, and the rich possibilities of healing and growth.
We will open to the process unfolding in the moment, and being with our experiences with non-judgmental curiosity and compassion; an authentic practice resulting in a healthy relationship with oneself. This is the deep embrace of body as psyche. 
Gain simple well being techniques to unleash the body's amazing potential to enhance fluidity, overcome chronic pain, prevent injury, and improve range of motion.
The MYOFASCIAL SYSTEM is the study of soft tissue coming to life; the anatomy of connection rather than the anatomy of separation and isolation – This is  the EPITOME OF YOGA
Deidra's approach to myofascial release is a process of combining manual structural therapy with movement therapy and interoception.
You'll learn our current scientific understanding of the components and properties of fascia and how that pertains to a practical application of our function and movement.
Empower yourself by creating an effective home program to help realign and center the whole body through a multitude of myofascial release techniques.
It is vital to invest time and attention in your health care now to prevent investing much more in disease care later!
DETAILS AND REGISTRATION TBD
Learn how myofascial release helps with:
Soft tissue function

Enhanced cellular function

Structural realignment

Increased circulation

Increased range of motion

Enhanced functional performance

Neural plasticity

Reduction of pain and limitations

Enhancing mental and emotional well-being
Your body needs you. It's time to come back home. Acquire immediately applicable tools to transition you into a state of higher consciousness and embodied wisdom.
Seeking open-minded, open-hearted individuals to take the courageous journey inward.
Scientific approach to the evolving understanding of our bodies and movement

The phenomenon of "bioplasticity" as a whole body adaptive response to movement

The importance of lifting people up to be at home in their bodies and engaged in doing what they love

Rethinking the ways in which we approach fitness.
A SERIES OF TEN WORKSHOPS:
JOIN US FOR ONE OR ALL!
THURSDAY 
11:00 – 1:30 Big Heart Floor Play
2:30 – 5:00   Fascia is the Epitome of Yoga
FRIDAY 
9:00 – 11:30   Rock & Roller
12:30 – 3:00   Fascia-nating Fundamentals
3:30 – 5:30     The Body as Psyche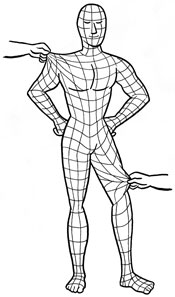 SATURDAY 
9:00 – 11:30  Emotion in Motion
12:30 – 3:00  Chilaxin'
3:30 – 5:30    The Art of Touch

SUNDAY 
8:00 – 10:30  Radical Remembering
11:30 – 2:00  Creating the Collective
COURSE TUITION – 10 sessions
Full Training $480 or $50 / single session
DETAILS AND REGISTRATION TBD
Learn how to integrate what you have learned into your own practice, your own classroom, or private training in this open question, discussion, and exploratory session. 
Gain 24 hours of continuing education credits for YA certified Yoga Teachers and 24 elective hours for those on the YM RYS300 track.
Wear comfortable clothing and be prepared for experiential education through adaptable movement.
Receive benefits for a lifetime for teachers and students.
---
Deidra Sivertson has been a manual and movement therapist for more than fifteen years with 23 certifications in the fields of fitness and bodywork. She draws upon her interest and experience with the most effective methods of achieving wellness to inform her workshops and classes.
Deidra is most inspired by an integrative approach to yoga and the specialized bodywork of myofascial release. As a JFB Myofascial Release Expert Therapist, she has over 300 hours and 15 courses in myofascial release therapies and applications.
She studies directly with John F. Barnes, one of the world's foremost authorities on the subject of myofascial release.  She spent a week working side by side with John at his Sedona clinic treating patients.  Intrigued by the latest scientific research and as a member of the Fascia Research Society, she follows updates as presented by the Bio-tensegrity Congress and World Fascial Congress.
Deidra's passion is for exploration of adaptive, expressive and meaningful movement within a healthy range of motion.