Here are a few words from some of our recent graduates…
Read even more teacher trainee testimonials on the YogaMotion Blog!
View Karen's Journey – One student shares her journey and transformation through the nine modules of  YogaMotion's  Teacher Training
---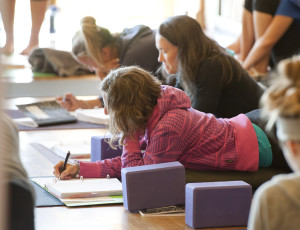 My experience has been life changing. I learned a lot more about muscles, chakras, breathing, asanas, yogic philosophy, koshas, pose structure, practice structure, cues, pose modifications, Tadasana alignment, teaching, and the business of yoga. I have increased my home practice and got a job as a teacher – and felt very prepared and confident. Thank you!
–AS
I learned the importance of a complete, five-part home practice. Moving in and out of balance is a much kinder way to describe life. Openings took place physically where I didn't expect, as well as mental breakthroughs about my ability to teach. I am becoming more myself – more of who I recognize to be me.
–LM
This course has been the catalyst that is continuing to open my heart. Thank you, thank you, thank you, thank you, thank you, thank you, thank you.
–BG
YogaMotion encourages the student to understand a pose in her own body, using modifications if necessary. Each pose then has authentic meaning and significance unique to each individual, so that the benefit of the essence of the pose is received by the student.
–BG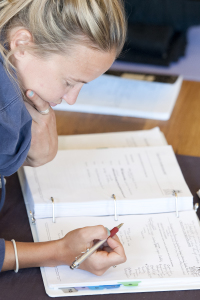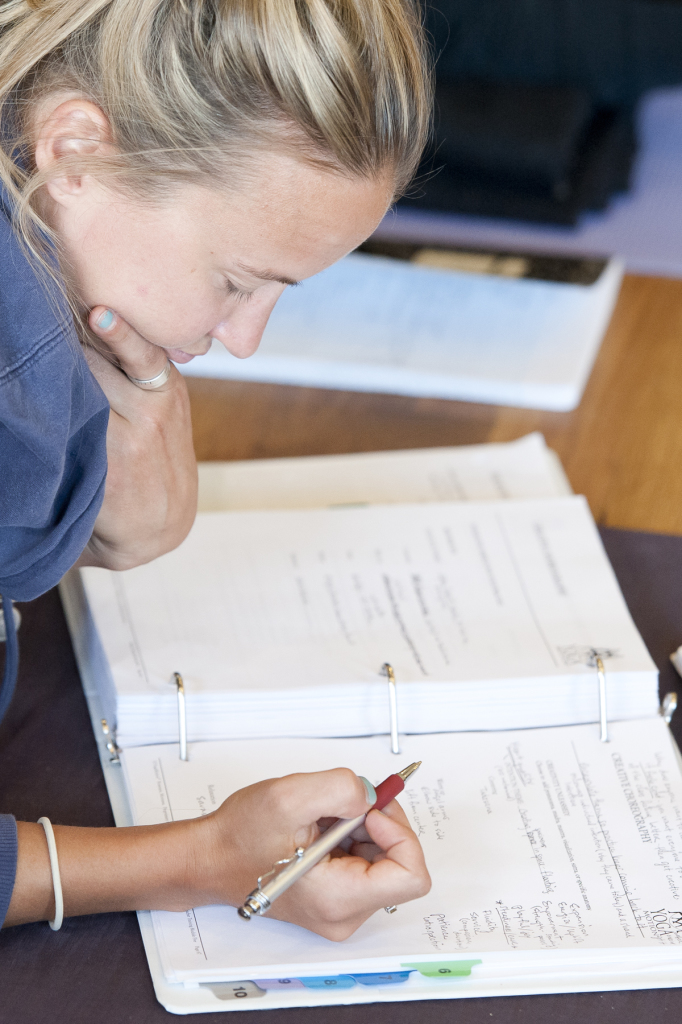 I have learned so much I can't even begin to define it. Apart from understanding a lot more about my personal practice, I have learned how much more there is to know, and how little I know. I love the way it unites ancient yogic wisdom and knowledge with western sports medicine and teaching principles. It makes it accessible and relevant.
–ES
YogaMotion is primarily concerned with the individual and the quality of the practice. It also seeks to educate the mind and bring healing as needed to mind, body and spirit. YogaMotion brings attention to yogic philosophy, introducing students to the teaching of yoga masters. As such, it offers a wide perspective and many avenues to achieving individual balance, healing, and health.
–PS
My experience of this training is that it did everything as promised and more. It has included some big changes: I am healthier, happier, more centered, more knowledgeable, more flexible, and stronger physically and emotionally. This was a difficult year, made less difficult by the lessons of this course. Things become important as they relate to individual needs. And this course definitely met my need to shift my point of view and align myself with comfort, ease and joy, and step away from pain and tension. It opened other great resources for me through the reading materials to which we were introduced. And as the possibility of teaching and sharing the ancient and beautiful practices and concepts begin to open up for me, a whole new paradigm is unfolding. I am excited to step into the new world that this training has provided.
–PS
My intelligence, my higher mind, my beliefs were strengthened by this course. I've always had the basic beliefs of the Eight-Limbed Path. My studies helped me expand my knowledge, gaining more wisdom…
My bliss is coming with my steadfast yoga journey. I'm very grateful for all my new knowledge and to Nancy and Susan, the other teachers, and fellow yoginis.
–BW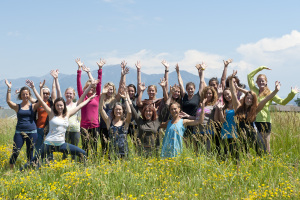 Especially in the last three months of the course, all the pieces came together to help me transition from understanding yoga to sharing yoga. Of course this will be an ongoing, life-long process, but this training has provided a great foundation, and I am so grateful that it is helping me to find my own voice in sharing this powerful system.
–CW