Welcome to world of personal transformation and professional evolution

. 
Over the past 35 years I have shared the teachings and benefits of living a Full Spectrum Life.

This translates as living well in all layers of your being – body, mind, emotions, soul, and spirit.
What would it feel like to be in right relationship with all facets of your Self? 
Are you ready to create a sense of balance in your daily flow?
I can let you in on the secret….it's the power of little things you do every day that create massive, positive results.
The foundation of my teaching is built on simplicity and consistency with the integration of modern-day science and the wisdom offerings of Yoga, Ayurveda, and Plant Nutrition.
When you are ready to address your health and happiness as a non-negotiable, I have a broad curriculum of courses designed with you in mind.  

My motto: Feel Good. Have Fun. Live Well.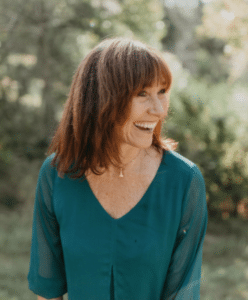 I am passionate about sharing this journey with women that want to embrace the skills and means for empowered aging. That means living every decade with passion and grace.
You are welcome to step on this path at any time of your life – the sooner the better, and… it's never too late.
Know that I am here to serve your individual wellness needs, not telling you what to do, but leaning in and discovering what will best serve YOU! Plus, there's a whole circle of women to support you and share the gifts of feeling good.
It's a pleasure and an honour to share both curiosity and enthusiasm with like-minded souls that want to make a difference – in themselves, in their daily rhythms, and in the world.
I look forward to sharing the expanding journey ahead.
Namaste,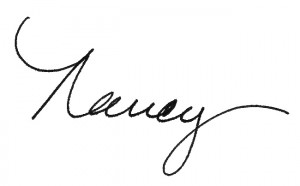 Nancy Ruby, E-RYT500, LMT
Lifestyle Engineer, Joyologist
YogaMotion Wellness Academy Founder/Director