Welcome to YogaMotion Wellness Academy – Bozeman, Montana's hub for personal wellbeing and professional development since 1998.
A great place to begin… Learn the basics and benefits of how our Full Spectrum approach to Yoga will enrich your life.   
Our foundation is built on the integration of modern-day science with the ancient teachings of Yoga, Ayurveda, and Meditation. As a result, you will experience what we call Full Spectrum Living.
Our broad curriculum offers specific course content through weekly classes, weekend workshops,  yoga teacher/wellness educator trainings, personal wellness coaching, and specialty programming.  Thus, giving you the opportunity to further your own understanding and personal application of wellness modalities for living a vibrant, easeful, soulful life.

Our motto: It's about the person, not the pose.

You will be greeted by skilled and dedicated teachers who are passionate about serving your individual needs. In other words, not just saying what to do but leaning in and discovering what will best serve YOU!
It is a pleasure and an honor to share both curiosity and enthusiasm with like-minded spirits. We look forward to sharing the expanding journey ahead.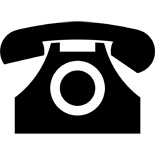 Not sure where to begin? Schedule a Personal Wellness Discovery call and let us guide you in designing your path to health and well being. We look forward to welcoming you into our community!

Namaste,